Are solar energy panels worth the investment for your home? Yes, and here's why:    [Read more…]
p style="text-align: left">Hello Readers…from time to time I'll bring in a guest blogger who's vision is aligned with mine, albeit housing, sustainability, music, or our Slow Life here in Sonoma County.  Introducing Irene Turner, owner of Irene Turner at Home, an international interior design firm based here in Sonoma County.  Irene's mission is to create and share beauty in all forms that uplift the spirit and make people feel good.  Here she talks about a couple of my key interests…sustainability and Jack Johnson's role to inspire people through his music to impact their world.  Please welcome Irene Turner.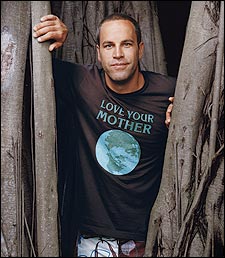 If you think that one person can't have an impact, think again.  A couple of weeks ago my cousin from Germany came to visit us with his family.  His oldest son has only been studying english for two years and seemed to be fluent.  One way he was taught English was an assignment to find something to memorize.  He chose Jack Johnson's song the 3 R's.  He not only learned all the words by heart, but he also did a whole report, in english, about the 3 R's, with Jack Johnson's lyrics as the bases, and started a 3R campaign in his school!
What exactly are the 3 R's?  For those of you who don't know…here from Sheryl Eisenberg and the Natural Resources Defense Council is the simplest explanation I found… [Read more…]